Volunteering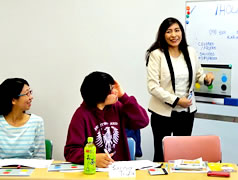 Get involved with the neighbors through volunteer activities at MIA. Take part in a variety of activities such as; presenting your ethnic/national culture, cuisine, arts and crafts, dance and music; being the guest on MIA's radio show; teaching languages; and helping others as an interpreter. Take the opportunity to introduce your ethnic/national culture at elementary school/junior high schools in Musashino City. There are countless enjoyable ways to join MIA activities.
Feel free to stop by the MIA office and register as a volunteer member.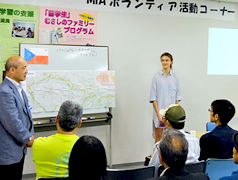 I want to teach about my cultures and languages!
Series"Know the world! Let's communicate with people worldwide!""Foreign language exchange class"
Introduce your homeland and culture, or teach your mother tongue, and enjoy interacting with participants in Japanese.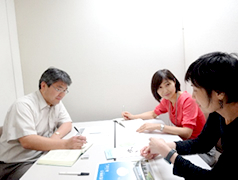 I want to help others as an interpreter!
Interpretation volunteer
Act as an interpreter and/or translator for expert/specialists consultations, as well as for public organs. Orientation and training programs are offered.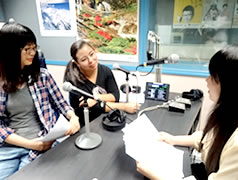 I am interested in FM radio program!
"NEWS from MIA" & "MIA PLAZA"
Go on air as a guest or translate and present local news together with MIA volunteers.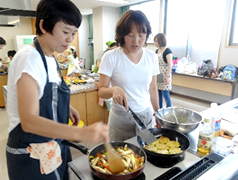 I want to teach cooking!
"Home cooking class"
Teach your favorite home recipe to citizens, parents and children, who are interested in your country's cuisine. Together with the help of MIA volunteer members, organize and realize your own home cooking class.
Inquiries
Musashino International Association (MIA)
SWING 9F, Sakai 2-14-1,Musashino-shi , Tokyo 180-0022
TEL 0422-36-4511 FAX 0422-36-4513
E-mail:
mia@coral.ocn.ne.jp
Open: TUE - SAT 9:00-17:00(Closed on SUN,MON and Public Holidays)