Childcare Support
Child care support for 0-5 year olds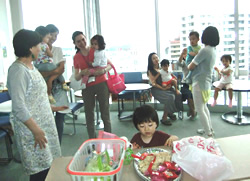 Thanks to the cooperation by foreign volunteers who experienced raising children in the community, MIA edited child rearing information based on "Suku-suku ;Child Care Information Magazine", issued by Musashino City, and translated it into various languages. If you are a foreign resident who feel it's difficult to get or utilize local child care support information, please make use of it.
Musashinoshi SukuSuku First 2020 Edition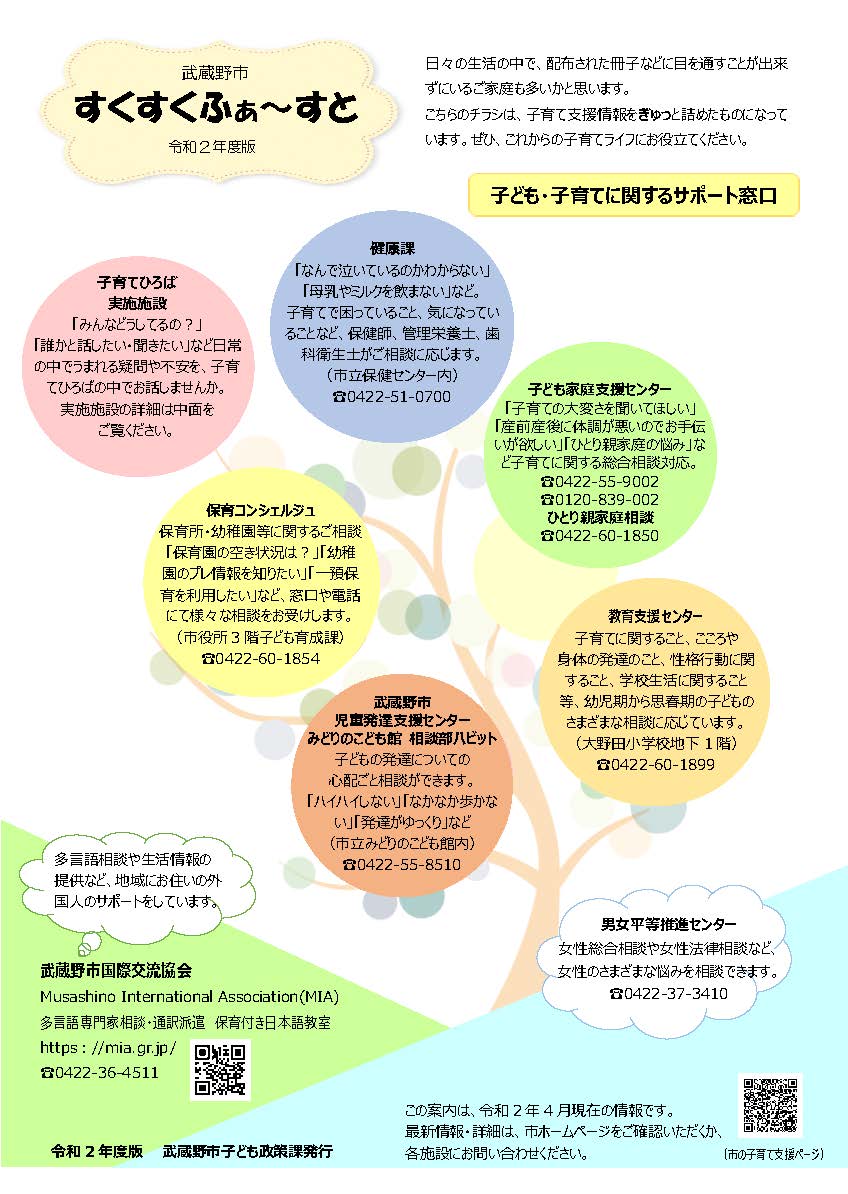 Contents
This leaflet is packed with information on child care support. Please make use of it for your future child care life.


Support counter for children and child care
Childcare Open Space Indoor playground / Facility information
Childcare Facility MAP
Child Care Support Information Magazine for 0 to 5 Years Old Children : Mia Special Edition English Version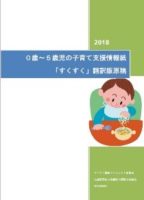 Contents
MIA child care support
Musashino City Health service for mothers, fathers, and babies
What to do in a parenting trouble? – Child care consultation service information
List of various consultation services
Economic support for child rearing: Allowances/Subsidies/Medical expense subsidy system introduction
When you want to put the child in a daycare – Childcare facility, Kindergarten, Asobee, Gakudo (after school child day care) club information
List of Ninca Certified Daycare Centers
List of Kindergartens in Musashino City
When you want to put the child in a daycare – Child care support service such as temporary childcare
What to do in a parenting trouble? – Child care consultation service information in Musashino City
When you are having trouble raising children or when you do not know what to do, you can consult them free of charge. Consultations are in Japanese, so please take someone who can speak Japanese with you. If you can't find such a person, MIA interpreter service (5,000yen per 2 hours) is also available.
Consultation examples and Service guidance
| | |
| --- | --- |
| Pregnancy, Childbirth | Healthcare management during pregnancy and after childbirth (nutrition/dentistry)→(1) |
| Babies' Life | |
| Child's Development | |
| School | |
| Children's Health | |
| Others | |
Musashino City Childcare Consultation Service
(1) Health Section (Health Center)

Musashino City Health Center 1F
4-8-10, Kitamachi, Kichijoji Musashino-shi, Tokyo
TEL 0422-51-0700
Support general parenting in response to various consultations during pregnancy.

(2) Education Support Center

Oonoden Elementary School B1F
4-11-37, Kitamachi, Kichijoji Musashino-shi, Tokyo
TEL 0422-60-1899、0422-60-1922(telephone consultation hotlines)
Education counselors (clinical psychologist) respond to various consultations about children, from infants to adolescence.

(3) Children and Family Support Center

Children and Family Support Center
Children and Family Department
City Hall South Building 3F
2-2-28 Midori-cho, Musashino-shi, Tokyo
General Consultation for Child Care/Abuse Report
TEL 0422-55-9002 TEL 0120-839-002
Single Parent/Female Consultation TEL 0422-60-1850
General consultation for children and their families. Consultation is available on telephone, at the support center, or by visiting their home.

(4) Community Health Consulting Room HABIT

Midori-no Kodomo-Kan
Musashino Midoricho 2-chome No.3 Apartment 1F
2-6-8, Midoricho, Musashino-shi, Tokyo
TEL 0422-55-8510
Consultation on development of children 0-18 years old. Appointment is required, so please make the call first. Service is free of charge.
MIA Child Care Support
Musashino International Association (MIA) supports foreign residents living in Japan and promotes community exchanges in the community for a "Tabunka Kyosei" ,multicultural society.
Location:
Musashino International Association (MIA)
SWING 9F, Sakai 2-14-1, Musashino-shi, Tokyo
(1 minute from JR Chuo Line Musashisakai station – nonowa exit/north exit)
TEL:0422-36-4511
Japanese Course with Childcare: Thursday and Friday morning, 3 terms per year (10 times per term)
Interpreter dispatch : Basically 5,000 yen within 2 hours. MIA registered and trained language volunteers will interpret at City Hall counter, City Facilities such as daycare centers and schools, etc. Please sign up in advance for schedule arrangement.
The Multiple Language Window for Questions: Assisting in living such as living consultation arrangements, reading a newsletters from the school and interpreting at MIA, etc.
| Language | Available Date/Time |
| --- | --- |
| Spanish | First Tuesday 14:00-16:00 |
| Russian | First Friday 10:00-12:00 |
| Norwegian /English | Second Wednesday 14:00-16:00 |
| Chinese | Third Thursday 14:00-16:00 |
| German | Third Tuesday 14:00-16:00 |
| Tamil/English | Fourth Friday 14:00-16:00 |
| Thai | First Thursday 10:00-12:00 |
Inquiries

Musashino International Association (MIA)
SWING 9F, Sakai 2-14-1,Musashino-shi , Tokyo 180-0022
TEL 0422-56-2922 FAX 0422-36-4513
E-mail: mia@coral.ocn.ne.jp
Open: TUE - SAT 9:00-17:00(Closed on SUN,MON and Public Holidays)