2020/10-12 Online Japanese course for Beginners
◆Course ① Oct 8th –Dec 10th (Every Thursday)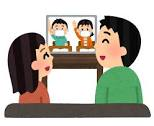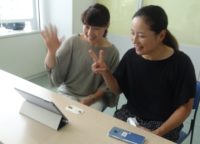 ◆Course② Oct 9th –Dec 11th (Every Friday)
◆Course③ Oct10th–Dec 12th (Every Saturday)
・Time: 10:00-11:00am(60min)
・Capacity:10 people.
・Application deadline : September 25th
 Please come to the office to apply.
・Fee : 3000 yen for one course. (10 sessions)
・Venue: Remote place where you can use your PC device in network connection.
・Content: Introduction of practical expression and vocabulary which are useful in daily life.
Eligibility
◆Residents in Musashino city or neighboringcities whose Japanese level is primary.
◆Those who are able to set up computer device and application with stable internet connection and security.
Note:This term, MIAwill introduce temporary policy to reducethe riskof Covid 19.
① There is no additional one to one tutoring service nor nursery.
② There is no refund for your absence from remote class activity.

After cessation of Covid 19, we will stop online course and be back to normal implementation.
Inquiries
Musashino International Association (MIA)
SWING 9F, Sakai 2-14-1,Musashino-shi , Tokyo 180-0022
TEL 0422-36-4511 FAX 0422-36-4513
E-mail:
mia@coral.ocn.ne.jp
Open: TUE - SAT 9:00-17:00(Closed on SUN,MON and Public Holidays)